WiggleCRC stops paying suppliers, cancels orders amid parent company financial woes
'They are not receiving any more goods until further notice' says supplier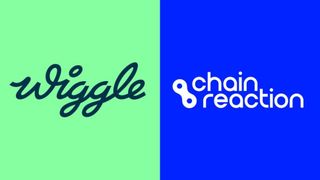 (Image credit: Wiggle)
The British eCommerce cycling retail giant WiggleCRC has cancelled orders and stopped paying its suppliers, and is refusing to receive goods until further notice, according to a Cyclingnews source.
The news comes in the wake of a tumultuous few weeks for the brand's parent company, Signa Sports United (SSU), who first announced an "accelerated restructuring program" alongside plans to delist from the New York Stock Exchange amid what it described as "severe profitability challenges." It then suffered another blow as its major shareholder, Signa Holdings GmbH, reneged on an unconditional commitment of funds totalling €150m.
Since then, Cycling Electric has reported that WiggleCRC has filed for "self administration," citing a letter sent to business partners and statements made in Companies House filings.
In the letter, also seen by Cyclingnews, which was sent by another subsidiary of SSU, Internetstores, the umbrella company that encompasses the majority of SSU's EU eCommerce brands, it is revealed that the brand will file for insolvency.
It is, unclear whether this statement relates to Internetstores or the parent company SSU, but a statement to investors from Signa Sports United published today provides some clarity. It starts by stating that Tennis-Point GmbH, one of the major subsidiaries of Signa Sports United N.V has filed for insolvency, adding that "other legal entities of the Signa Sports Group, including Signa Sports United N.V. as ultimate parent company of the SIGNA Sports United Group, are in the course of preparing the initiation of insolvency proceedings in the coming days."
In the letter, it asks the recipient "not to hand over new goods," suggesting they are kept in their warehouse "for the time being."
The owner of one of WiggleCRC's suppliers, who wished to remain anonymous, told Cyclingnews that the situation is similar with the British retailer, but "those words [insolvency or administration] were not used".
"We have had open [purchase orders] cancelled and I was told on a call that they are not paying any more supplier invoices, and not receiving any more goods in until further notice."
Another source told Cyclingnews' sister publication, Cycling Weekly, that the firm had said it was "hitting the pause button," resulting in the stopped payment of invoices.
When approached for comment, a Wiggle spokesperson said "We have nothing further to add at this point."
Filings to Companies House—the executive agency of the British Government that maintains a public register of companies registered in the United Kingdom—by WiggleCRC's holding company, Mapil Topco Limited, in July stated that "the group now relies on funding from its shareholder, Signa Sports United GmbH."
In the same filing, a statement from directors outlined that Signa Sports United provided Mapil Topco Ltd with a Letter of Support stating it "will not be seeking repayment of any amounts currently outstanding" and that it would be "adding €18m over and above amounts already loaned."
It remains unconfirmed whether SSU's loss of €150m funding has been cascaded down through to Mapil Topco Limited.
Elsewhere, in a LinkedIn post, the CEO of Signa Sports United's North American cycling sector, encompassing Vitus and Nukeproof, appears to suggest that 45 of its employees are now available to be contacted for work, suggesting that they have, or will shortly be laid off, and that the whole North American division of the company is closing down.
"SIGNA Sports United North America's bike division has been forced to cease all operations with less than a few days' notice. This was triggered Monday by a sudden reneging of a binding 150 million Euro equity commitment to SIGNA Sports United N.V."
Road.cc also reports that British retail conglomerate, Frasers Group, which is run by Mike Ashley and also owns Evans Cycles, Pro Bike Kit and Sports Direct, has been linked with buying the brand.
Cyclingnews has contacted the Frasers Group for comment in relation to this.
Related, it was also announced this week that the Frasers Group had agreed to buy another of SSU's brands, SportScheck, which trades from 34 retail stores, for an undisclosed fee.

Thank you for reading 5 articles in the past 30 days*
Join now for unlimited access
Enjoy your first month for just £1 / $1 / €1
*Read any 5 articles for free in each 30-day period, this automatically resets
After your trial you will be billed £4.99 $7.99 €5.99 per month, cancel anytime. Or sign up for one year for just £49 $79 €59

Join now for unlimited access
Try your first month for just £1 / $1 / €1